OUR MISSION
Our mission is to stop the cruelty, abuse and neglect of dogs. Through foster homes, education
and unconditional love of our animals, our goal is to help in placing every dog, regardless of age, health status,
or behavioral condition, into loving and forever homes.
MEET THE TEAM
Communities often face challenges when providing excellent
animal care and control services. Success relies heavily
on a well-trained, professional staff who are compassionate,
committed, and dedicated to our mission.
ALy WEBSTER
Founder & Executive Director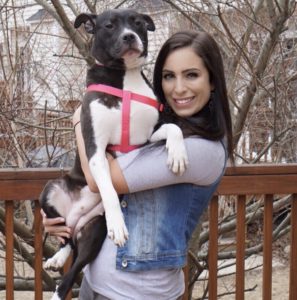 Aly is the Founder of DFB. She has her Bachelor's degree in Business Marketing,
and a double minor in Political Science and Communications. She has always been an animal lover
and grew up around animals all of her life. She wanted to change public opinion on Pit Bulls after
learning about the horrible abuse in popular underground dog fighting communities around her.
Aly adopted her first pit, Anella, who was rescued in Philadelphia from a dog fighting operation,
where she was used as a bait dog. From then on, Alyson has made it her passion to save Pit Bulls from dog fighting.
TAYLOR MEREDITH
Coordinator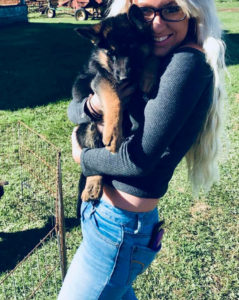 People would call Taylor the crazy dog lover! She loves animals, even after being bite
in the face by a golden retriever when she was 9 years old. Taylor has grown up with
Pit Bulls and many other breeds her entire life. She has had 5 Pit Bulls at a time, a husky
and a shitzhu. She believes they are the most loyal, loving animals. She is currently a
waitress and will soon be finishing cosmetology school.
ASHLEY ALFIERO
Coordinator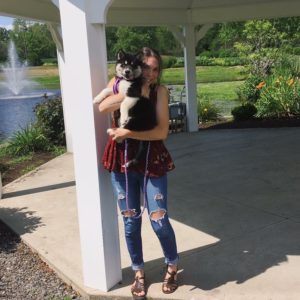 Ashley is a martial artist, and independent contractor. Her afternoon and
weekends are filled with outdoor adventures with her dogs. Whether it's
swimming, camping, or making tunnels in the snow they are tail wagging
happy together. When her three Siberian Huskies aren't occupying her time,
she's drawing or planning her next adventure!