Are you looking for a family dog? Do you want a loving companion?
Dawgs Fight Back is committed to rescuing and re-homing dogs in need! Our adoption process is designed to find the best fit for adopters, and place the right dog with the right family. Whether you have a specific pup in mind or just beginning your search for a new family member; our adoption coordinator is here to guide you through the process!
APPLICATION FEE: $15.00 NON-REFUNDABLE application processing fee must be paid at the time of submission.
ONLINE APPLICATION: https://form.jotform.com/202044119515142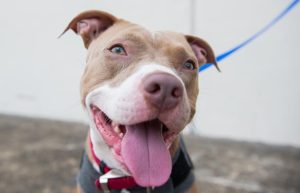 ADOPTION FEES:
Adult Dogs : $450 (10 months and older)
Puppies: $650  (9 months and younger)
Senior Dogs: $350 ( 6 years + )
Includes:
Age appropriate vaccinations (DHLPP/DA2PP: Distemper/Hepatitis /Parainfluenza/Parvo vaccine)
Bordetella/kennel cough vaccine (only administered if dog has been transported from out of state, local surrenders do not receive this vaccine)
Rabies certificate for puppies 12 weeks and older
Microchip (register online)
Parasite prevention treatments
Spay or Neuter (for dogs over the age of 6 months)
Heartworm testing ( adult dogs )
Any necessary skin scraping and treatment
Heartworm preventative ( age appropriate )
Flea/tick topical preventative
****We require a set pick up date and time. We charge a $10 boarding fee for each additional day following chosen pick up day.
Email or call us today to get started!
Email: [email protected]